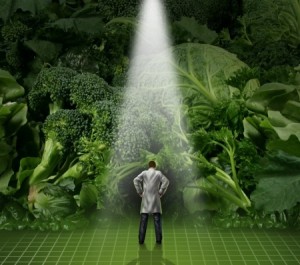 What is Functional Medicine?
Functional Medicine is a medical approach that focuses on treating the underlying mechanisms of disease. This approach is fast becoming the new lens through which patients and practitioners can collaborate to treat and modulate immune responses. Practitioners of Functional Medicine treat autoimmune disease and balance the immune system by using a variety of techniques, including the autoimmune Paleo dietary protocol. In my practice as a licensed acupuncturist and Functional Medicine practitioner, I tell my patients that Functional Medicine is Chinese Medicine plus lab testing.
Functional Medicine follows the philosophy of restoring organ function that is a cornerstone of Chinese Medicine while also incorporating the latest scientific research about how our genetics, environment, and lifestyle all interact and affect our health. Many who've followed a standard Paleo diet to combat autoimmune disease have found they have to tailor their diet a bit further beyond the standard Paleo template to more effectively treat their condition. That's why the current advanced autoimmune protocol is more  appropriate than the basic Paleo protocol to halt autoimmune reactions.
Functional Medicine practitioners who've been applying the treatment principles of the 4 R program have witnessed their patients getting better quickly. Testing for food sensitivities, leaky gut, cross-­‐reactive proteins, blood sugar imbalance, anemia, vitamin D deficiencies, adrenal fatigue, methylation defects, auto-­‐antibodies, and gastro-­‐intestinal and other infections has become one of the most efficient ways to investigate the underlying causes of autoimmune disease. For more info on how to order and interpret your own tests, check out the revolutionary DIY program->Test, Clear, Heal!
The post Treating Autoimmune Disease With Functional Medicine appeared first on Anne Angelone.
Read more here:: https://anneangelone.com/2016/07/15/treating-autoimmune-disease-with-functional-medicine/