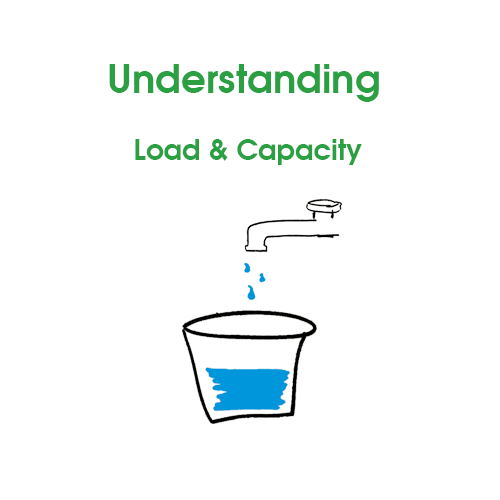 I come from a chiropractic family.
My mom has been getting adjusted all of her life.
My pop-pop believed in chiropractors + swore by an applied kinesiology doctor.
My dad had a bad low back, walking like a duck at times due to an inflamed lumbar disc issue. He also swore by the chiropractor who practiced out of his home + had the office that smelled like fresh leather, no matter when we entered his office.
As of this writing, my mom is 56 years old.
I treated her a month ago when she visited us in New Jersey from her new home in Sarasota Springs, FL. Any chance she gets, she'll ask me to work on her neck. The tension + pain, as long as I can remember, has always been constant.  She LOVESSSSS adjustments.  She always gets up after an adjustment stating:
It feels so loose!
(Only to have tighten up again by the next day.  The temporary relief is called a "Reflexive Change" – this is a neurological phenomenon, not a pathology-reducing phenomenon).
As I've gotten better at finding + removing adhesion, I've become able to perceive where I can or cannot help an individual.
After 6 years in practice, I was finally able to realize something I hate to tell any patient, but especially, my mom:
Mom, I can't help your neck.  You're too far gone.
Mom asked:
What? What do you mean? I've been getting adjusted all of my life. How is this possible?
Cue the light bulb moment for a teaching opportunity:
Sit down.
The neck tension + pain you've had all of your life was caused by something. And the pathology wasn't an "adjustment deficiency".
Your
More load/stress = more degeneration.
Chiropractic Works … Except When it Doesn't
There is no question that chiropractic adjustments give people relief.  Chiropractic doctors wouldn't exist otherwise.
Same with acupuncture, physical therapy, medicine, massage, nutrition, + any other health intervention you can imagine.
Still, we need to match each pathology, dysfunction, or problem with the gold-standard, sweet-spot solution for that problem.  Only in doing so, can we fully address all issues contributing to pain + disease.  I briefly explain this concept in a holistic (and effective) approach to chronic pain resolution.
You can only hammer a nail when you've identified a nail as "a nail".  You cannot hammer a screw, like in the image above.  You'd fail.
My goal in writing this is education.  You, the empowered patient, need to know that there are other paradigms of treatment that exist that could set you up for greater success than traditional chiropractic can.
The majority of you can notice permanent, sustained improvement in your symptoms without further treatments in five treatments or less.  You don't have to accept my expert intuition, at least I shared it with you.
If you weren't aware, I'll remind you, I am a chiropractor.  I've already operated under the old paradigm.  It wasn't serving me or the patients I am privileged to serve.
What should you do for your neck or low back tension or chronic pain?
Let's get this out of the way.
I'm 100% biased because our specialty at Barefoot Rehab is removing adhesion and we get paid well to do that.
However, we have a large and ever-growing list of proof  on our website, on the Barefoot Rehab facebook page, and google, from patients who didn't realize our style of care existed and whose lives were better because they found our care.
And …
We have a nice handful of patients who had a diagnosis that did not include adhesion, who we couldn't help, who respected that we told them the truth about their pain + referred them out as soon as we realized we couldn't do a thing.  Like my mom, who has severe enough degeneration that while treating her, I noticed large movement restriction without adhesion pulling tight.
With that out of the way …
My 100% biased opinion for you to get out of pain as quickly and permanently as possible or to slow down the degeneration of your body is to see a qualified musculoskeletal specialist.  Preferably someone who knows who to proficiently remove adhesion.
What has your experience been with chiropractic? I know there are those of you out there who swear by traditional chiropractors.  I have nothing against that.  I do have something against people in pain getting care that isn't addressing the primary cause of the problem though.  Better solutions exist.
—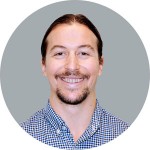 Dr. Chris Stepien, DC, Full-Body ART Certified, CSCS, and CrossFit Level 1 Certified, is a Sports Therapy & Chronic Pain Resolution Specialist with Barefoot Rehab and Cultural Instigator at Heroes Journey CrossFit in Parsippany, NJ.  Among the healing depressed, Dr. Chris uses highly-leveraged physical modalities such as manual therapy and community-based fitness to inspire people to rewrite their own stories, finding strength and happiness where there once was none.  Dr. Chris's purpose in life is to help people navigate chiropractic and pain care.
The post Chiropractic Works, Except When It Doesn't appeared first on Barefoot Rehab.
Read more here:: http://www.barefootrehab.com/chiropractic-works-except-when-it-doesnt/